Trust Boundary
When an organization assumes the role of cloud consumer to access cloud-based IT resources, it needs to extend its trust beyond the physical boundary of the organization to include parts of the cloud environment.
A trust boundary is a logical perimeter that typically spans beyond physical boundaries to represent the extent to which IT resources are trusted (Figure 4.7). When analyzing cloud environments, the trust boundary is most frequently associated with the trust issued by the organization acting as the cloud consumer.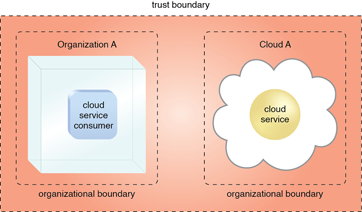 Figure 1 – An extended trust boundary encompasses the organizational boundaries of the cloud provider and the cloud consumer.
Note
Another type of boundary relevant to cloud environments is the logical network perimeter. This type of boundary is classified as a cloud computing mechanism.