Cloud Computing Patterns, Mechanisms > Basics > Cloud Deployment Models > Public Clouds
Public Clouds
A public cloud is a publicly accessible cloud environment owned by a third-party cloud provider. The IT resources on public clouds are usually provisioned via the previously described cloud delivery models and are generally offered to cloud consumers at a cost or are commercialized via other avenues (such as advertisement).
The cloud provider is responsible for the creation and on-going maintenance of the public cloud and its IT resources. Many of the scenarios and architectures explored in upcoming chapters involve public clouds and the relationship between the providers and consumers of IT resources via public clouds.
Figure 1 shows a partial view of the public cloud landscape, highlighting some of the primary vendors in the marketplace.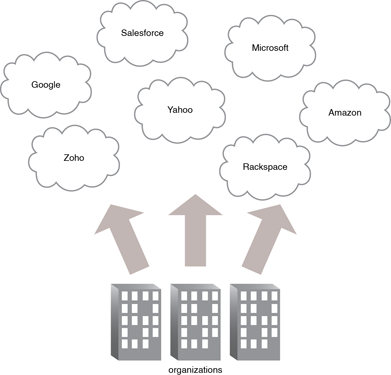 Figure 1 – Organizations act as cloud consumers when accessing cloud services and IT resources made available by different cloud providers.