SOA Patterns > Basics > What is SOA > Elements of Service-Oriented Computing > Service Inventory
Service Inventory
A service inventory is an independently standardized and governed collection of complementary services within a boundary that represents an enterprise or a meaningful segment of an enterprise.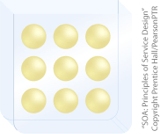 Figure 1 – The service inventory symbol consists of yellow spheres within a blue container.
An IT enterprise may include a service inventory that represents the extent to which SOA has been adopted. Larger initiatives may even result in the enterprise in its entirety being comprised of an enterprise-wide service inventory. Alternatively, an enterprise environment can contain multiple service inventories, each of which can be individually standardized, governed, and supported by its own service-oriented technology architecture.
Service inventories are typically created through top-down delivery processes that result in the definition of service inventory blueprints. The subsequent application of service-orientation design principles and custom design standards throughout a service inventory is of paramount importance so as to establish a high degree of native inter-service interoperability. This supports the repeated creation of effective service compositions.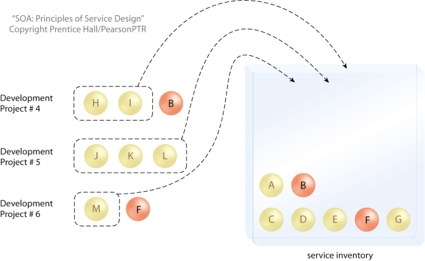 Figure 2 – The service inventory grows as projects deliver new services. Plus, opportunities to reuse existing services increase with each subsequent project.