SOA Patterns > Basics > Service-Orientation Principles > Service-Orientation Design Principles > Service Discoverability
Service Discoverability
"Services are supplemented with communicative metadata by which
they can be effectively discovered and interpreted."
For services to be positioned as IT assets with repeatable ROI, they need to be easily identified and understood when opportunities for reuse present themselves. The service design therefore needs to take the "communications quality" of the service and its individual capabilities into account, regardless of whether a discovery mechanism (such as a service registry) is an immediate part of the environment.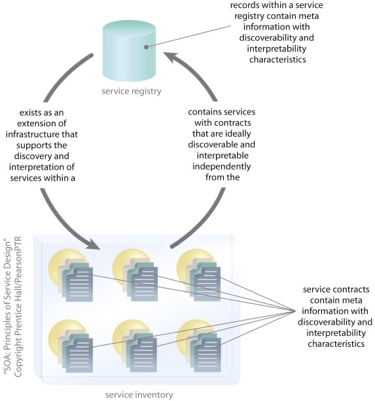 Figure 1 – The application of this design principle results in the improvement of a service's discoverability and interpretability as a result of increasing the communications quality of all published service meta information.
The application of this principle, as well as an explanation of how discoverability relates to interpretability and the overall service discovery process, are covered in SOA Principles of Service Design by Thomas Erl – Chapter 12: Service Discoverability (Interpretability and Communication).
Related Service-Orientation Computing Goals
Increased Intrinsic Interoperability, Increased Business and Technology Alignment,
Increased ROI,
Increased Organizational Agility,
Reduced IT Burden
Related SOA Patterns
Canonical Expression,
Capability Composition,
Capability Recomposition,
Metadata Centralization