SOA Patterns > Basics > SOA Governance > SGPO Jurisdiction Models > Centralized Domain SGPO
Centralized Domain SGPO
Even though individual domain service inventories can be independently standardized, managed, and owned, with enough cooperation between the owners, the IT department may be able to establish a single, enterprise-wide SGPO that subjects all service inventories to a common SOA governance system.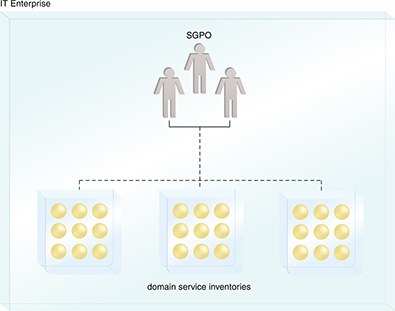 Figure 1 – A single SGPO responsible for multiple domain service inventories.
Alternatively, different SOA governance programs can be created for each or select domain service inventories. With this model, separate programs can still be defined and maintained by the same central SGPO. The primary benefit of doing so is to maintain consistency and enterprise-wide alignment of how SOA governance programs are created and carried out, despite the fact that the respective SOA governance systems vary.