SOA Patterns > Basics > SOA Project Fundamentals > Organizational Roles
Organizational Roles
To realize the distinct requirements that come with conceptualizing, designing, building, deploying, and evolving services and service-oriented solutions, a correspondingly distinct set of project roles and responsibilities exist.
Provided in this section are descriptions for the following set of roles:
Note that this list represents common roles associated with SOA projects, as well as SOA-related roles within the overall IT enterprise. Variations of these project roles can exist, and additional roles can further be defined. It is also worth noting that a given role can be fulfilled by one or more individuals and that a single individual can be assigned one or more roles.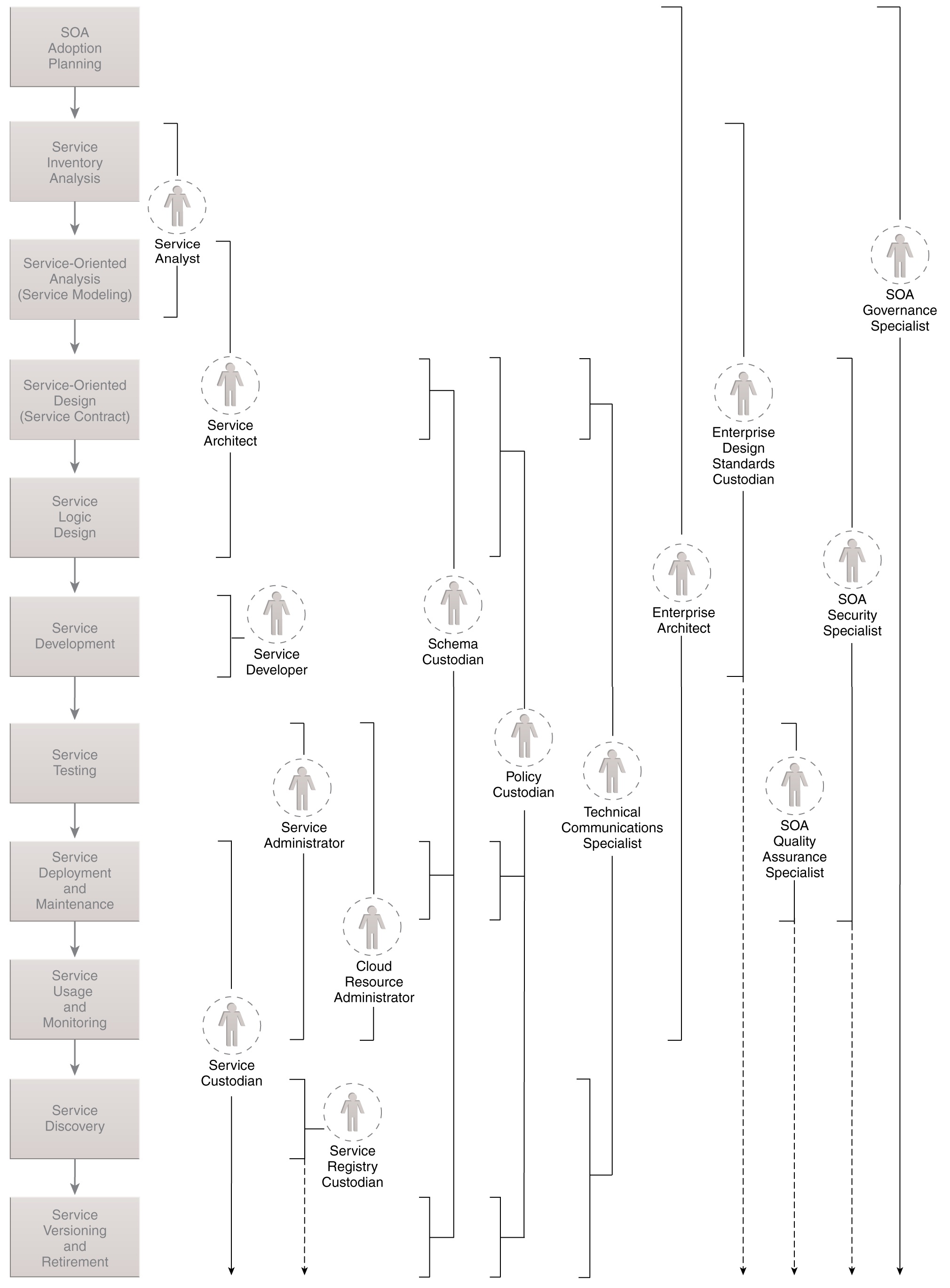 Figure 1 – Shown here are common associations of organizational roles with different SOA project stages.
Important
These organizational role/project stage associations displayed in Figure 1 are focused on overall project participation and therefore are not limited to governance activities only.