Cloud Computing Patterns, Mechanisms > Basics > Cloud Deployment Models > Hybrid Clouds
Hybrid Clouds
A hybrid cloud is a cloud environment comprised of two or more different cloud deployment models. For example, a cloud consumer may choose to deploy cloud services processing sensitive data to a private cloud and other, less sensitive cloud services to a public cloud. The result of this combination is a hybrid deployment model (Figure 1).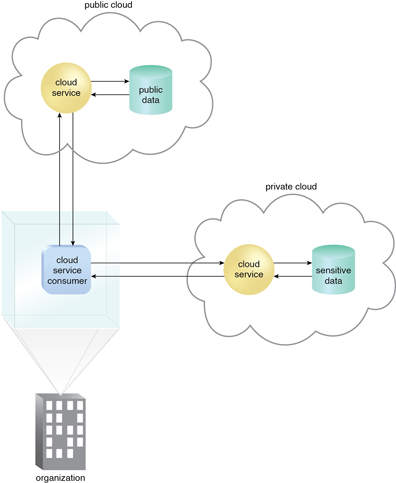 Figure 1 – An organization using a hybrid cloud architecture that utilizes both a private and public cloud.
Hybrid deployment architectures can be complex and challenging to create and maintain due to the potential disparity in cloud environments and the fact that management responsibilities are typically split between the private cloud provider organization and the public cloud provider.