Cloud Computing Patterns, Mechanisms > Basics > Cloud Deployment Models > Community Clouds
Community Clouds
A community cloud is similar to a public cloud except that its access is limited to a specific community of cloud consumers. The community cloud may be jointly owned by the community members or by a third-party cloud provider that provisions a public cloud with limited access. The member cloud consumers of the community typically share the responsibility for defining and evolving the community cloud (Figure 1).
Membership in the community does not necessarily guarantee access to or control of all the cloud's IT resources. Parties outside the community are generally not granted access unless allowed by the community.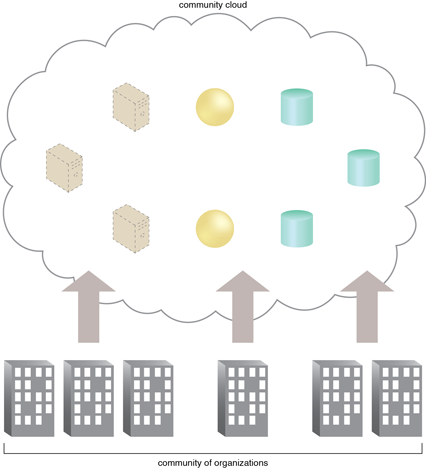 Figure 1 – An example of a "community" of organizations accessing IT resources from a community cloud.